Molded polyurethane
Great durability, high resistance and good for business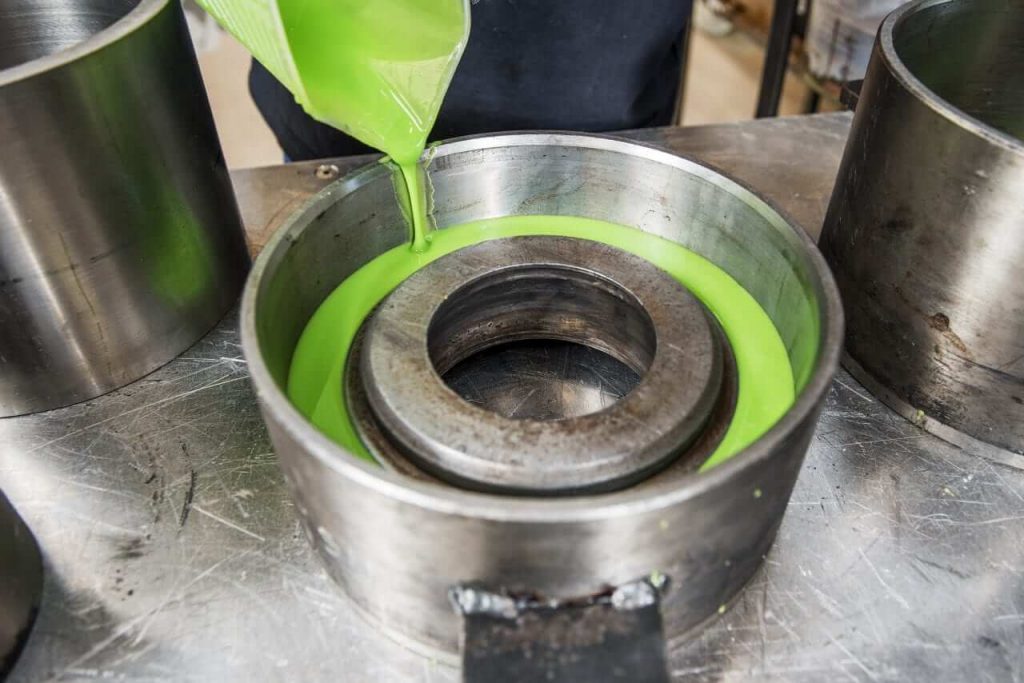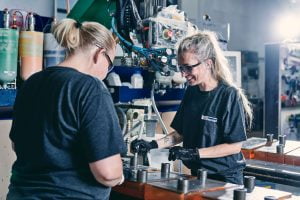 Innovative and complex solutions
Polyurethane equals long durability, high reliability and good operating economics. Dansk Gummi Industri A/S delivers innovative and complex solutions in molded polyurethane – also known as PU – for all kinds of purposes. Polyurethane is particularly useful in functions that require high friction and great resistance against deterioration, bumps and blows.
Based on our vast experience with polyurethane, we provide solutions in all kinds of shapes, sizes and qualities. As a result of our high demands for functionality, resistance and flexibility, we provide customized products in the highest possible quality.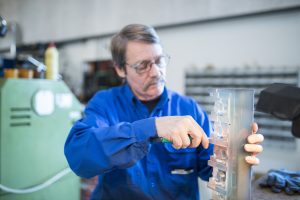 The right molded polyurethane solution
We develop components in molded polyurethane in all imaginable shapes, sizes and qualities – depending on the purpose of the item.
Examples of PUR solutions include heavy duty castors, heavy duty rollers, various wearing parts, scrapers, vibration dampers, suspension elements, gaskets, clutch elements, machine parts, protection elements, slat wheels, cyclones and funnels.
We can also manufacture special parts from different types of polyurethane with fluctuating hardness.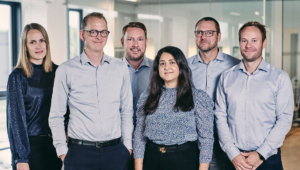 Do you want more information?
If you want to know more about our solutions in molded polyurethane, you can contact one of our specialists for more information. We guide and help you develop the optimal solution for your needs.
As an alternative to polyurethane, we also provide solutions in molded rubber manufactured to fulfil individual needs.