Rubber rollers
Rollers in different sizes, shapes and finishes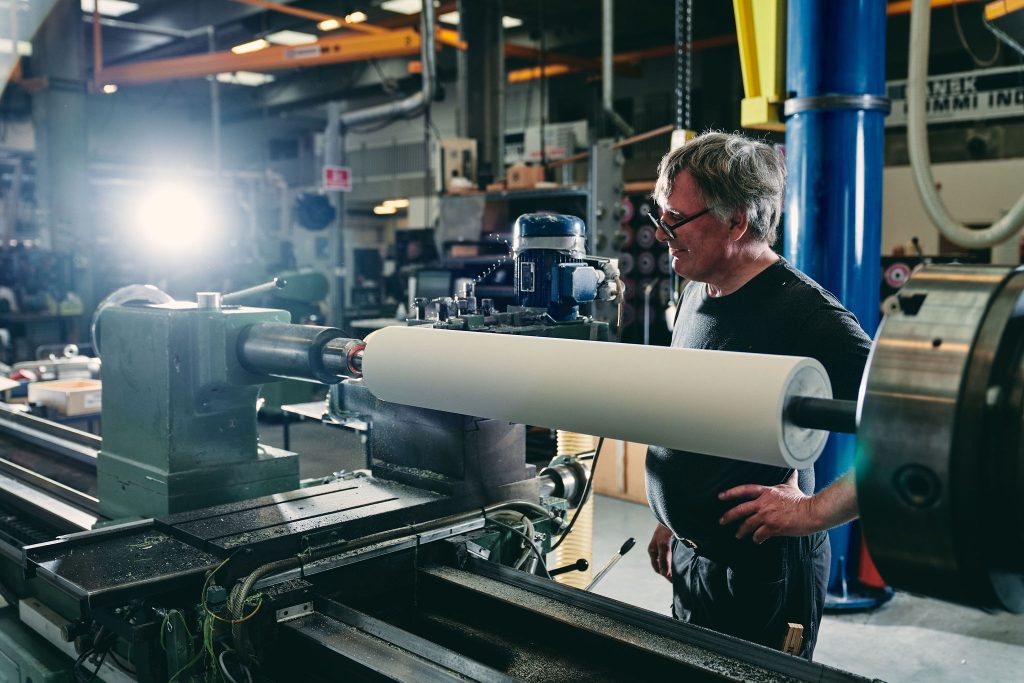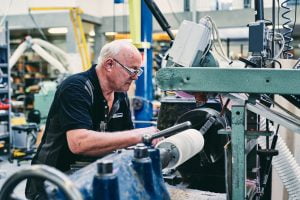 Customized solutions
Rubber rollers are used in all kinds of industries and for different purposes.
Dansk Gummi Industri are specialists in customized solutions and our profound knowledge of rubber and the quality of different rubber types allow us to help you through the entire process of designing and manufacturing. From idea to finished product.
The best possible solution
We handle rubber coatings based on your requirements and specifications, and we also provide optimization of your rollers to ensure that you get the most from them.
They can be manufactured to suit your individual needs with, for instance, non-tainting and durable rubber types, and all rollers are vulcanized in their roller core at our factory in Kolding.
This process will give 100% bond to the metal in the core, even if, for example, the roller is to be used in salt water.

Possibilities, finishes and shapes
We deliver complete solutions – including steel cores – with different finishes and shapes. At our CNC-controlled grinding facility, we can manufacture them in exactly the shape you need.
We bond rubber to rollers from 5mm to 4m long, and if you need rollers that are even longer, we can accommodate you with customised solutions.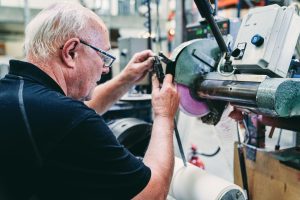 Renovation of rollers
At Dansk Gummi Industri, we provide renovation for all kinds of rollers. Depending on the state of the rollers, we assess whether they require a new complete rubber coating or if the worn rollers can be renovated by, for instance, grinding, polishing, bending and cutting camber and grooves.
All of which are processes we can help you with.
As an alternative to rollers with rubber coating, we provide polyurethane rollers and conveyors manufactured to specific needs and demands. Polyurethane has other features and is, depending on your needs, useful as an alternative to rubber.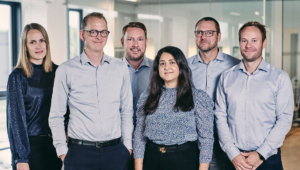 Do you want to know more?
Do you want to know more about our solutions please contact us for more information. We are ready to help you develop a solution that will meet your requirements.