Polyurethane / PU
Great flexibility and outstanding durability

Polyurethane – also known as PU – is an elastomer with a variety of technical features. Contrary to many other types of plastic materials, PU can be manufactured with great variations in both stiffness and mass, which makes it applicable for countless purposes.
Dansk Gummi Industri are market leaders in customised components in PU and we have vast experience and in-depth knowledge of the material's strengths and limitations.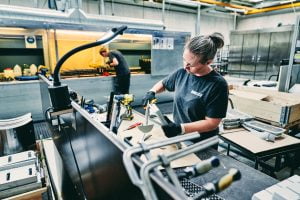 Unique features
Polyurethane is a rubber/plastic material with a wide range of useful technical features. Including great flexibility design, long durability and great resistance against perpetual shock and heavy blows.
PU is a material that is easy to combine with other materials. It is resistant against a range of different types of grease and oil as well as certain chemicals and UV radiation. PU is also shock absorbing, sound damping, heat resistant, springy, pick resistant and electrically insulating. All in all, polyurethane is a very flexible material which is useful in countless contexts and applications.
The features can be combined in lots of ways depending on the load that the polyurethane components are subjected to. The material is very useful where demands are high in terms of the components' reliability and durability through high resistance against mechanical impact, good shock absorption and good friction.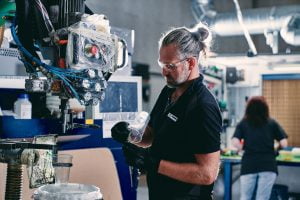 Numerous colors and qualities
At Dansk Gummi Industri, we develop individual molds to ensure that your company gets the exact shape and dimensions you need. You can also get your PU products manufactured in selected colors from the RAL chart. RAL colors are standardized, numbered and labelled by German standard to be recognized all over the world.
Also, you can get your products in almost all imaginable shapes and sizes. We are happy to guide you through the many different qualities, features regarding strength and the many color options available, when it comes to PU materials.
Among the many industries and sectors that use PU, is the food industry. Here, we provide solutions in approved qualities for use in food-contact according to FDA-CFR 177.2600.


Sign up to the newsletter
– and stay updated about new projects, products and other news from our world.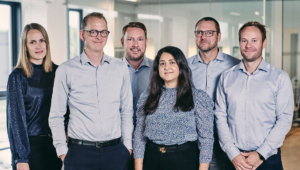 Contact us
We develop polyurethane solutions for customers all over the world. Please let us know if you need our help.
Contact us