Wind energy
Customized solutions for wind turbine blades, towers and nacelles - from storage to transport and operation


Innovative solutions for the wind turbine industry
For several years we have supplied innovative solutions in rubber and polyurethane for the wind turbine industry – for customers home and abroad. Our vast experience and specialized knowledge in this area has made us known for our technical knowhow, high quality and durable products in all sizes.
Our products solve functions within operation, safety and transportation protection. From noise suppression and sealing of elements to covering and shock absorbing during transportation and storage of towers, nacelles and blades.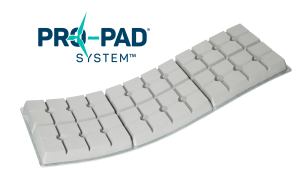 PRO-PAD®
The PRO-PAD® System™ is a
module-based solution that you can combine and adjust for any need and without up-front costs.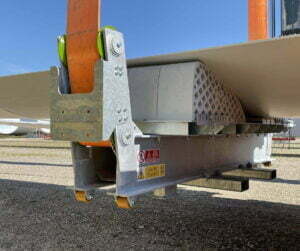 Blade Resting Cradle (BRC-PRO™)
Complete solution for internal transport and storage of wind turbine blades.

Demanding blade transport calls for modular solutions
Blades are critical to the wind turbine project so safe transportation equipment must be prioritized.

Transportation protection
Transporting wind turbine towers, blades and nacelles require efficient protection.
We provide well thought-out and well-tested solutions within transportation protection.

Protection of wind turbine blades
Dansk Gummi Industri A/S provides rubber and polyurethane solutions for protection of wind turbine blades.

Roller trestle wheels
For the wind industry, we provide roller trestle wheels with special features regarding abrasion-resistance, payload and coating. Made in both rubber and polyurethane.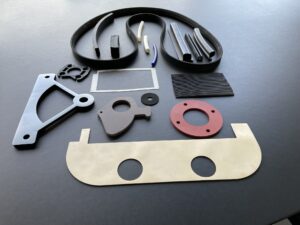 Gaskets
We manufacture and deliver customized gaskets and water-cut components for use related to wind turbines. Developed for our customer's specific needs.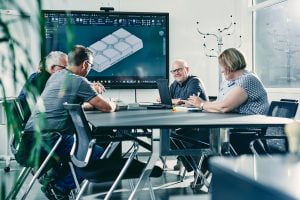 THINKING SOLUTIONS
At Dansk Gummi Industri we have our own development department with experts in elastomers, transport and storage in the wind turbine industry etc.
We put the customer in the center and in a close cooperation we find the right solution.
We work in an active process, from idea development to finished product.


Sign up to the newsletter
– and stay updated about new projects, products and other news from our world.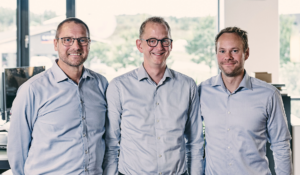 Contact us
Do you want to know more about our customized solutions for transport of wind turbine blades, towers and nacelles?