Dansk Gummi Industri expands production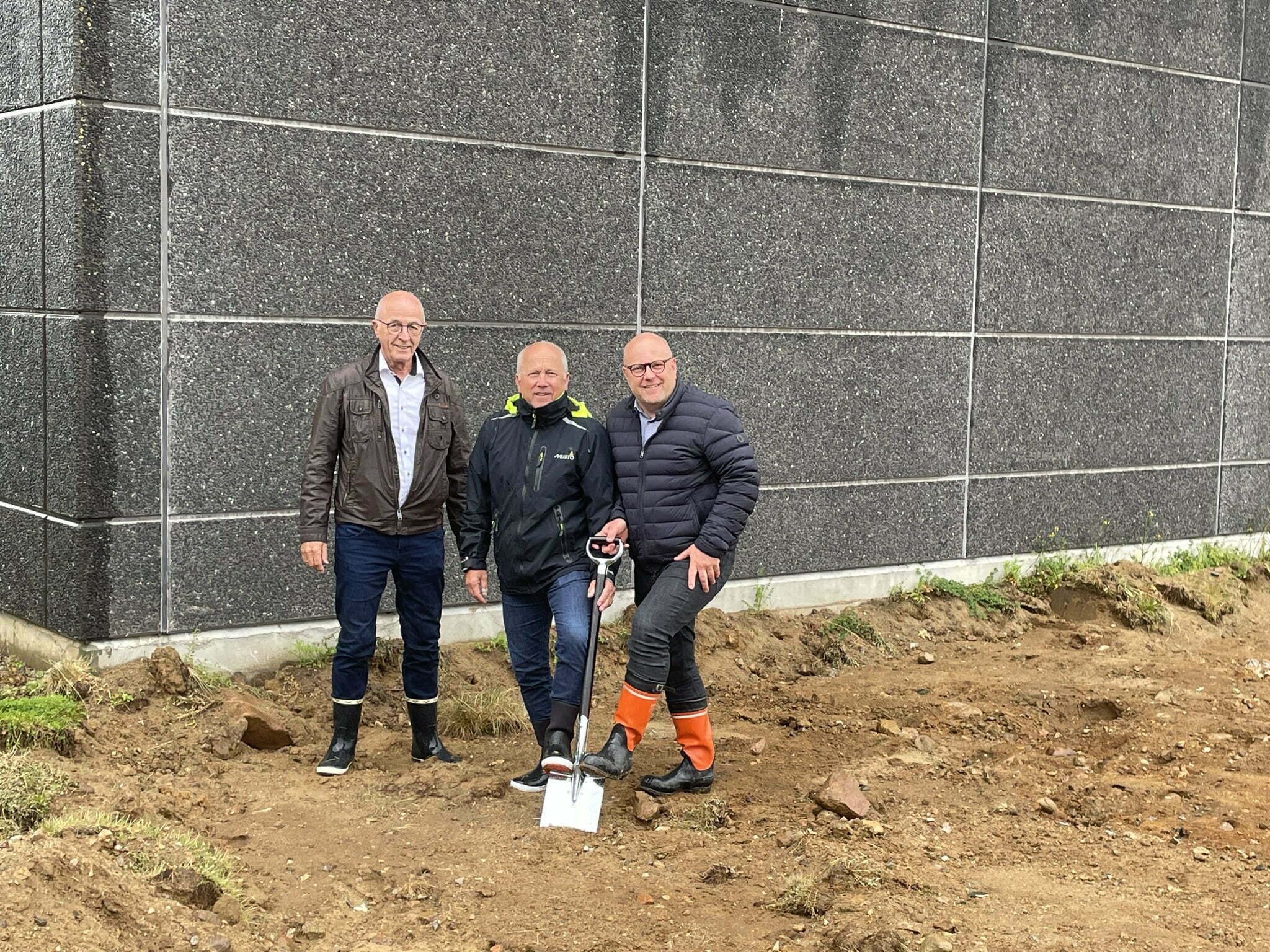 Dansk Gummi Industri in Kolding has an ambitious growth plan which means that we need to recruit more employees to support the development. 8 new colleagues have already been hired in the past 5 months and now we need more production space.
The polyurethane factory where we produce our products in polyurethane, also called PUR, was built in 2009 but now we need more room to house all employees and machinery which is why we have initiated an extension of the production building.
The new building will be at 1,784 square meters which will double the size of the existing building.
According to Christian Thomsen, CEO at Dansk Gummi Industri A/S this is done to future-proof the company:
"We have grown out of the existing building so to keep up with the activity level we need more space. Today we have taken the first sod and we're looking forward to February next year where we can start using the new building"
In the picture you see Director Kaj Aage Nielsen from Kjæhr & Trillingsgaard A/S (local contractor), CEO Christian Thomsen and Development Director Peter Thomsen from Dansk Gummi Industri.


Sign up to the newsletter
– and stay updated about new projects, products and others from our world.