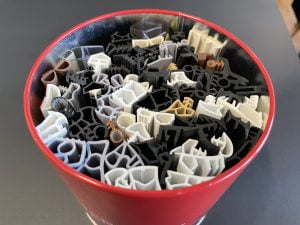 Extruded rubber strips and rubber profiles
At Dansk Gummi Industri we can also offer extruded rubber strips and rubber profiles in various shapes and sizes depending on the customer's needs.
The rubber profiles are available in Neoprene (CR), EPDM, NBR, NR, Silicone, PVC and SB. The hardness varies from 15 to 70 SH.
We always have a large supply of durable rubber profiles, rubber strips and other technical rubber articles for applications in maintenance, construction, industrial machinery, automotive, yachting, shipping etc.
The different types of rubber all have unique characteristics like UV resistance, abrasion resistance, elasticity etc. but exactly which profile or strip you need depends on the purpose, so contact us for the right advise.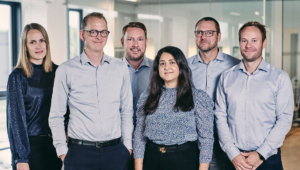 Contact us
Do you want to know more about extruded rubber strips and rubber profiles please contact one of our specialists for more information.
Our experienced and commited employees are ready to guide and help you develop the best solution for your needs.